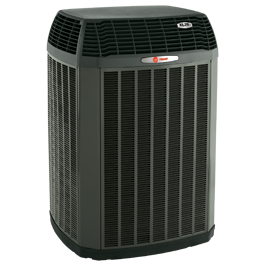 Air conditioners never fail at an optimal time. Condensers can last between one and two decades, depending on a variety of factors. One thing homeowners can do to prolong the lifecycle of an air conditioner is to schedule regular maintenance. Servicing your air conditioner on a regular basis will not only increase the life expectancy of the unit, but it will also reduce the risk of failure associated with breakdown. While annual AC maintenance can have multiple benefits for your air conditioner, we feel like there are 3 main reasons why you should schedule annual service.
1. Lifespan - A well-maintained air conditioner will outlast similar models that have been neglected. Air conditioners are not inexpensive appliances, and for that reason, you will want to have an annual check-up to prolong the lifespan.
2. Reliability - Regular maintenance will reduce the likelihood of sudden break down as the technicians can anticipate problems before they arise and take preventative measures to ensure proper functionality and avoid AC repair calls.
3. Efficiency - Air conditioners with wearing belts and bearings will not run as efficiently as those running optimally. When the air conditioner is not running optimally, the unit is working harder to produce the desired result. Consequently, you will experience increased electrical bills with a poorly functioning air conditioner.
Technicians are able to perform multiple tests on your air conditioner to determine whether the coolant is at the proper level, the motor is running well, and that the pressure is within the normal range. Don't gamble on your comfort by neglecting regular maintenance. Even if you do not use the air conditioner regularly, annual check-ups are required as the air condenser is subjected to the outdoor elements. Let the professionals at Mastercraft Heating, Cooling & Plumbing take care of your air conditioner annually so your air conditioner can be trusted to take care of you and your family year after year. Contact us today to schedule your appointment!