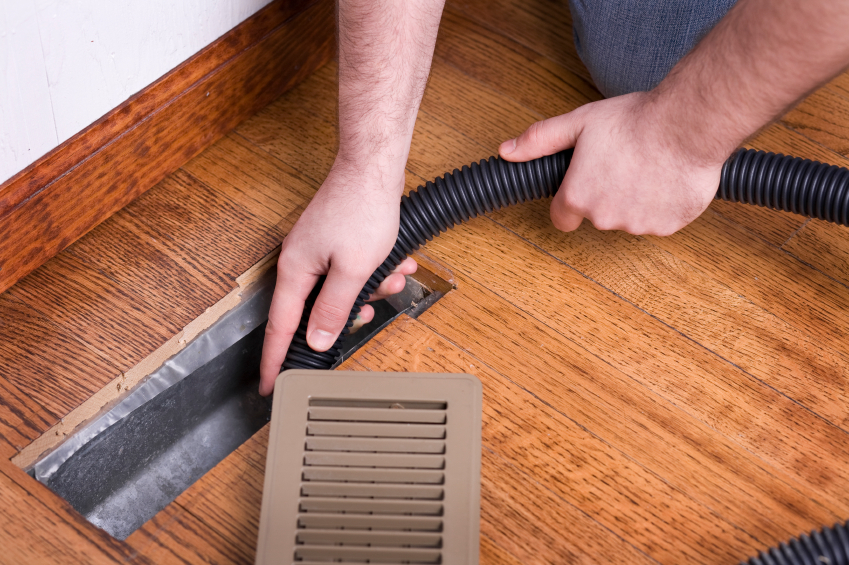 People frequently ask us if it's necessary or important to get their home's air ducts cleaned. I always say, "do you like staying healthy and saving money?" If the answer is yes, then you really can't afford NOT to have them cleaned.
Here are some facts about air duct cleaning that may surprise you:
One in every six people who suffer from allergies is experiencing them due to having bacteria and fungi in their air duct system.
Children are the most likely to be effected by polluted air, and colds and asthma attacks are among the top five reasons kids are admitted to the emergency room.
According to the U.S. Environmental Protection Agency (EPA), poor indoor air quality is one of the top five environmental risks to public health.
Dust and dirt are the number one cause of failed heating and cooling systems, accounting for up to 90% of problems!
The average six-room house collects an average of 40 pounds of dust each year.
If these facts haven't convinced you of the importance of cleaning your air ducts, you should consider the following: research from the EPA has shown that cleaning your air ducts allow your heating and cooling systems to run more efficiently and greatly increases their lifespan!
So, how often should you have your air ducts cleaned?
The frequency of cleaning is dependent on a number of factors. You should consider having your ducts cleaned regularly if any of the following apply to your home:
Your home has undergone a recent renovation or remodel.
You have pets that shed a large amount of hair or dander.
There is smoking indoors.
Resident have experienced recent allergy or asthma symptoms.
There is visible mold growth in your ducts.
You've experienced rodent or insect infestations.
Dust is being visibly expelled from your vents.
For professional air duct cleaning that will keep your home safe, healthy, and clean contact the experts at Mastercraft Heating, Cooling & Plumbing today for a free estimate. We're available 24/7 to take your call!