Sump Pump Services in Southeast Michigan
We protect your basement with comprehensive sump pump service, including installation, repair, and maintenance.
Are you worried about your basement flooding during heavy rains or melting snow? Mastercraft can help you protect your home with our sump pump services in Southeast Michigan. Our expert technicians can install, repair, and maintain your sump pump to ensure it's always working efficiently.
Don't wait until it's too late. Contact us today to schedule your sump pump installation, repair, or maintenance service. With our reliable and affordable sump pump services, you can have peace of mind knowing your home is protected from water damage. Trust Mastercraft to keep your basement dry and safe.
Call or fill out our online form to schedule Sump Pump Service in Southeast Michigan.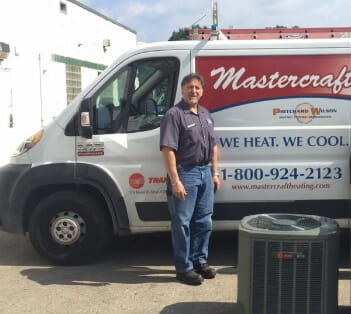 Call Today to Schedule Service
---
Call today or fill out our online form to schedule fast, affordable sump pump services without the hassle.
(800) 924-2123
Sump Pump Services We Offer
We offer a wide range of sump pump services, including
Sump pump installation: Our team can help you choose the right sump pump for your needs and ensure it's installed correctly for optimal performance.
Sump pump repair: If your sump pump is malfunctioning, we can diagnose the issue and provide effective repair services to get it up and running again.
Sump pump maintenance: Regular maintenance can help ensure your sump pump is in good working order when you need it most. Our team can provide comprehensive maintenance services to keep your sump pump in top shape.
Our team of experienced professionals is dedicated to providing top-quality service and ensuring your sump pump is working properly when you need it most.