Humidity Control Solutions in Southeast Michigan
Take control of your home comfort with Mastercraft's expert whole-home humidity control solutions, including humidifiers and dehumidifiers.
Looking for a comfortable, healthy home environment? Check out our whole-house humidity control solutions in Southeast Michigan. Whether you need a humidifier to add moisture to dry air or a dehumidifier to remove excess moisture, Mastercraft has got you covered. Our expert team can recommend and install the perfect system for your home.
Don't let uncomfortable humidity levels affect your health and well-being. Trust our experienced technicians to provide top-quality humidifier and dehumidifier installation and maintenance services. Serving Southeast Michigan, we are committed to keeping your home comfortable and healthy all year round.
Call or fill out our online form to schedule Humidity Control service in Southeast Michigan.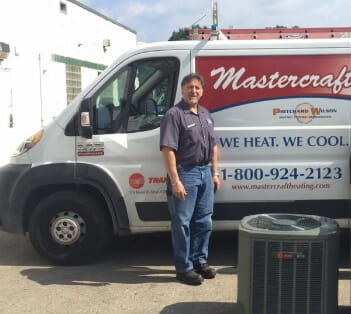 Call Today to Schedule Service
---
Call today or fill out our online form to explore our whole-house humidity control solutions.
(800) 924-2123
AC Repair Made Easy
Humidity control is crucial for your home's air quality, your family's health, and your overall comfort. With our whole-house humidifiers and dehumidifiers, you can have peace of mind knowing that your indoor air is at the perfect level of humidity. Why is humidity control crucial for your home environment?
Prevents mold growth
Reduces allergy symptoms
Improves air quality
Increases home comfort
Saves energy and money
Not only does this improve the air quality, but it also helps prevent mold growth, reduce allergy symptoms, and save energy and money. Don't suffer through another humid summer or dry winter, call Mastercraft today for our humidity control services in Southeast Michigan.