Innovative Air Purification Solutions in Southeast Michigan
Our air purification solutions kill up to 99.9% of contaminants and pollutants in the air, helping you breathe easier.
Are you concerned about the quality of the air you breathe in your home? At Mastercraft, we offer a range of air purification services and products to help you improve your indoor air quality and promote a healthier living environment.
Our expert technicians can install a variety of air purifiers and filters, including HEPA filters and UV air purifiers, to remove contaminants such as allergens, dust, and bacteria from the air. We also offer regular maintenance services to ensure your air purification systems are functioning at their best.
Don't settle for subpar indoor air quality. Trust Mastercraft to provide top-notch air purification solutions for your Southeast Michigan home. Contact us today to schedule a consultation and breathe easier knowing your air is clean and healthy.
Call or fill out our online form to schedule air purification service in Southeast Michigan.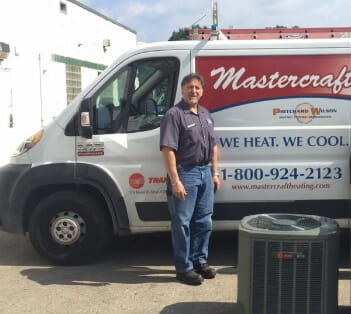 Call Today to Schedule Service
---
Call today or fill out our online form to schedule certified, dependable air purification solutions without the hassle.
(800) 924-2123
Air Purification for Home and Health
Mastercraft offers a wide range of air purification solutions designed to match your HVAC system and meet your health goals. Some of our solutions include
Whole-house air purifiers
Portable air purifiers
UV air purification systems
Air filters and media filters
Air quality testing and assessments
Let our technicians help you improve your indoor air quality by removing allergens, pollutants, and other harmful particles from the air you breathe. With our air purification services and products, you can enjoy a cleaner, healthier, and more comfortable home environment for you and your family.