Complete Drain Cleaning Services in Southeast Michigan
We flush the toughest blockage and clogs out of your plumbing system to get the water flowing smoothly through your system.
Are you experiencing slow or clogged drains in your Southeast Michigan home? Don't let this frustrating issue disrupt your daily routine any longer. Mastercraft offers reliable and efficient drain cleaning services to ensure that your pipes are running smoothly again in no time.
Our team of experienced technicians uses the latest tools and techniques to identify the cause of your drain issue and remove any clogs or buildup. We offer a variety of drain cleaning services, including hydro jetting and sewer line cleaning, to address a range of plumbing problems. Plus, we always leave your home clean and tidy after the job is done.
Don't let a clogged drain ruin your day. Contact Mastercraft today to schedule your drain cleaning service in Southeast Michigan and get your pipes back to their normal, free-flowing state.
Call or fill out our online form to schedule Drain Cleaning Service in Southeast Michigan.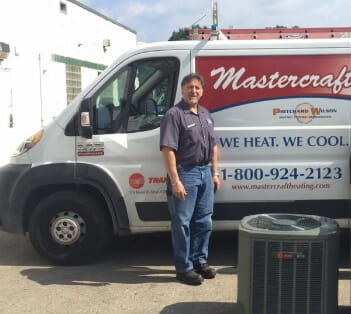 Call Today to Schedule Service
---
Call today or fill out our online form to schedule fast, dependable drain cleaning without the hassle.
(800) 924-2123
Advanced Drain Cleaning Techniques From Mastercraft
We utilize advanced drain cleaning techniques to efficiently and effectively clear your pipes of clogs and debris. Our state-of-the-art equipment includes hydro-jetting and drain snakes that can tackle even the toughest blockages. Additionally, our technicians are highly skilled and trained to handle any drain cleaning job, from simple clogs to complex sewer line issues.
We understand how frustrating and inconvenient drain clogs can be, which is why we offer fast and reliable service to Southeast Michigan residents. Don't let a clogged drain disrupt your daily routine - contact us today to schedule your drain cleaning appointment and get your pipes flowing smoothly again.