High-End Sewer Line Services in Southeast Michigan
We have the equipment and experienced team necessary to flush out tough blockage from your sewer line.
Are you experiencing problems with your sewer line? Trust Mastercraft to provide reliable sewer line services in Southeast Michigan. Our team of experts has years of experience in sewer line repair, replacement, and installation.
We use state-of-the-art equipment and techniques to diagnose the issue and provide an effective solution accurately. From video inspections to trenchless repair methods, we have the tools and expertise needed to restore your sewer line properly. Contact us today for a free estimate, and let us take care of your sewer line needs.
Call or fill out our online form to schedule Sewer Line service in Southeast Michigan.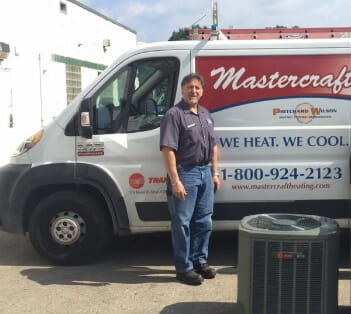 Call Today to Schedule Service
---
Call today or fill out our online form to schedule certified, dependable sewer line service without the hassle.
(800) 924-2123
Sewer Line Services
We offer a wide range of sewer line services, including
Sewer line cleaning: We use high-pressure water jetting and other advanced techniques to remove blockages, buildup, and other obstructions from your sewer line.
Sewer line repair: We can diagnose and repair a wide range of sewer line issues, from cracks and leaks to collapsed sections and root intrusion.
Sewer line replacement: If your sewer line is beyond repair, we can help you replace it with a new, durable, and efficient sewer line that will keep your home's plumbing system running smoothly for years to come.
Whether you need routine maintenance, emergency repairs, or a complete sewer line replacement, our experienced and skilled team is here to help.