Complete Cooling Services in Southeast Michigan
We offer a wide range of professional cooling services in the Tri-City area to complete any job you have in mind.
As summer approaches it can get hot and humid. Now is the time to ensure that your cooling systems are working efficiently. Mastercraft specializes in installation, repair, and maintenance of all types of cooling systems. We offer complete cooling services in Southeast Michigan. Our team of experts is highly skilled and trained to handle all kinds of cooling systems, whether it's a central air conditioning system or a ductless mini-split system.
We use state-of-the-art equipment and the latest technology to ensure that our services are top-notch and reliable. Our team also offers regular maintenance services to keep your cooling systems running efficiently and to avoid any unexpected breakdowns.
Call or fill out our online form to schedule any of our cooling services in Southeast Michigan.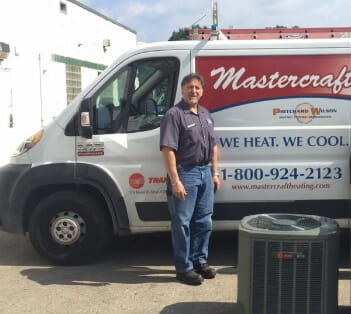 Call Today to Schedule Service
---
Call today or fill out our online form to schedule cooling installation or repair service without the hassle.
(800) 924-2123
We Make it Easy to Get the Cooling Services You Need
We know the importance of efficient and cost-effective cooling services, and how frustrating it can be to deal with poor service, slow response times, or expensive charges. We provide fast, affordable, and reliable installation, repair, and maintenance for your air conditioner. Whether you need help with cooling services or cooling solutions, we've got you covered.
Discounts and specials on parts and labor
Money-saving maintenance plan
24/7 emergency cooling service
Warranties on all parts
Financing available
We remove the stress and hassle from cooling service so that you can keep your home safe and comfortable during the hottest Michigan summer months.