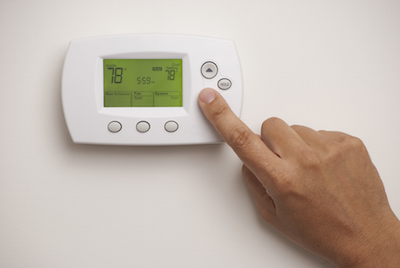 With so many homeowners seeking options to reduce energy costs, there are countless websites containing tips to reduce monthly utility bills, but in the interest of full disclosure, many of these tips are actually myths without any credible evidence to support them. At Mastercraft Heating, Cooling & Plumbing, we are interested in debunking energy saving myths to help homeowners determine proven ways to reduce energy costs.
One common myth is that it's best to leave the thermostat at a constant temperature rather than using a programmable thermostat because heating a cold room requires more energy than maintaining a temperature. In reality, thermostats with programmable features reduce monthly costs because temperatures can cool down while no one is home, and with properly functioning furnaces, they can help the home reach the desired temperature with little effort when needed. This is actually one of the most effective ways to reduce energy costs.
Another myth is that by setting the thermostat higher, a room will be heated faster, thereby reducing energy costs. In reality, thermostats do not allow for furnaces to work harder or faster. When a room hits a desired temperature, the furnace stops blowing warm air. The furnace does not have a high or low feature. A furnace will perform at the same level whether the room is one degree or ten degrees lower than the specified temperature.
Sometimes, people think that changing air filters monthly is a waste of time and money, especially if they already spend money on annual furnace maintenance. In reality, monthly air filter changes will extend the life of your air conditioner and allow for the furnace to run efficiently. Don't wait for your annual tune-up to change the filter.
At Mastercraft Heating, Cooling & Plumbing, we are committed to helping homeowners save money on their monthly energy bills by servicing furnaces in a way that's proven to reduce energy costs. By checking the filter, air flow, electrical connections, and more, we are able to help you save money month after month. Contact us today to request an appointment!