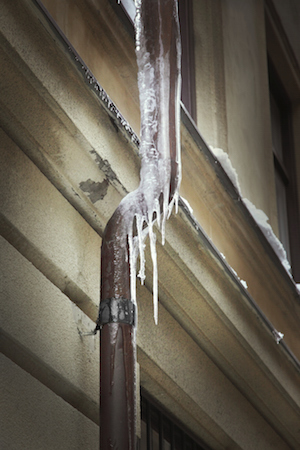 Michigan winters often come hand-in-hand with long periods of sub-zero temperatures. And, with sub-zero temperatures comes the risk of having frozen pipes. If you've never experienced a frozen pipe, consider yourself lucky; it's not a pleasant experience. Not only can you be stuck without running water, but also a frozen pipe is liable to burst, causing a significant mess and water damage to your home. But, with a little preparation, you can avoid dealing with frozen pipes altogether.
Here are 3 tips for preventing frozen pipes from a professional plumber:
1.Turn up the thermostat.
Burst pipes are most likely to occur in crawlspaces and cupboards, where the heat is less likely to permeate. This can cause those areas to be 5 to 10 degrees cooler than the rest of the house. Crank up your thermostat a bit to compensate for the difference. The extra heating bill cost is insignificant compared to the cost of dealing with water damage and pipe repairs.
2.Insulate!
Inspect the exposed pipes in your basement, attic, and crawlspaces to assess the level of insulation. Most likely, there's an opportunity to increase the amount of insulation, which will not only prevent frozen pipes, but actually lower your energy costs. Be careful though, many types of insulation can be dangerous and require you to wear protective gear during installation.
3. Open cabinets.
It's common for the plumbing running to a kitchen sink that's attached to an exterior wall to be vulnerable to freezing, due to the lack of insulation in the wall. Opening the cabinets along the wall will allow heat to travel into the space. Consider using a space heater in front of the cabinets or other at-risk areas of the home.
If you've experienced a frozen pipe you need help fast! A frozen pipe is liable to burst at any moment, requiring expensive repairs and significant water damage. For fast, 24/7 emergency repair services in Metro Detroit, contact the plumbing experts at Mastercraft Heating, Cooling, and Plumbing today to request immediate service.