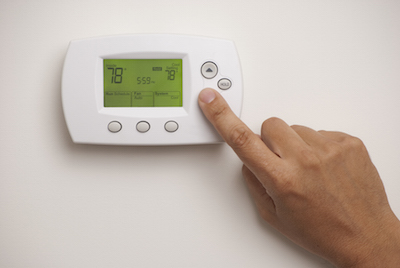 Summer is approaching, and it couldn't come soon enough! Michigan residents are used to long, arduous winters, so it's easy to forget about preparing for warm weather until it quickly creeps up and all the sudden we wake up in 90 degree weather. The sooner you start prepping your air conditioning for increased comfort and energy efficiency, the more you can be prepared for efficient cooling all summer long.
Here are 5 tips for lowering your air conditioning costs this summer:
1. Upgrade to a smart thermostat.
If you don't have a smart thermostat with a built-in timer, now is the time to upgrade! Timing your air conditioner's temperature settings to increase slightly during times when you're out of the house is the easiest way to lower your energy bills, while still getting the ideal comfort you desire.
2. Clean or replace your filter.
Having a dirty air filter in your air conditioning system forces it to work harder and use more electricity. HVAC professionals suggest that you clean or replace your filter every 3-6 months for ideal efficiency.
3. Raise the temperature.
Every little bit counts! If you can stand to increase the temperature on your AC unit by even a few degrees, you can see significant savings. In fact, each degree below 78F can increase your energy use by 3-4%.
4. Get routine maintenance.
Having a knowledgeable expert inspect and maintain your air conditioner regularly can help identify and remedy any issues that may be causing reduced efficiency in your unit.
5. Install zoned temperature controls.
Traditional thermostats only measure the temperature at its precise location. With zoned temperature controls, you can set individual temperature settings throughout the house, allowing you to deliver the ideal amount of conditioned air to each room individually, saving a significant amount of energy.
At Mastercraft Heating, Cooling, and Plumbing, we handle all your air conditioning needs. We provide professional installation for new, energy efficient air conditioners, updated thermostats, and zoned temperature control systems. Additionally, we provide routine maintenance and repairs on all makes and models of air conditioners.
Contact us today for more information about how you can save this summer or to request an appointment with one of our certified technicians. We're available 24/7 to take your call!