Michigan Furnace Installation and Repair in Redford, Livonia, Birmingham, and Surrounding Areas
---
Standard and High-Efficiency Furnace Service and Repair for Homeowners and Commercial Properties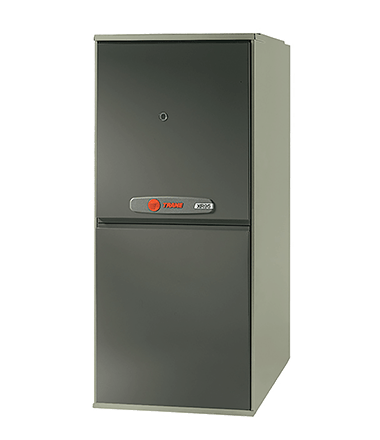 Are you searching for top-quality furnace service, service, repair, maintenance, or installation in the Southeastern MI area? Mastercraft Heating and Cooling can help! Our family-owned business is committed to providing high-quality furnace installation and repair services. If you find your furnace isn't keeping the house as warm as usual this winter, let our experts help you resolve the problem fast
We offer 24/7 emergency service from fully-licensed HVAC technicians. Our staff members are professional, friendly, and reliable. We are happy to provide an up-front estimate, so you always know what to expect.
---
Time to Upgrade Your Furnace?
Mastercraft offers furnace installation of popular brands for new build or older homes. If your repair is not practical or you are ready to upgrade your old system to a more energy-efficient one, we can do that! If your home has a system that is too small to keep up with your heating needs, you'll put undue stress on your furnace. Upgrading to a modern, energy-efficient furnace that fits your home's needs perfectly can help you lower your energy bills and improve your overall comfort. Mastercraft's heating experts install only quality HVAC equipment at affordable prices – so you can choose the perfect system for your home AND your budget.
---
Expert Michigan Furnace Repair
Don't let your heating system leave you frozen this winter. The Mastercraft team have you taken care of when you require furnace repair in Livonia and surrounding areas. When your furnace won't start running, we've learned you can occasionally fix this problem without help. Go through our uncomplicated troubleshooting guide before giving us a call.
Regular Maintenance and Tune-Ups to Prolong the Life of Your Furnace
While we offer heating repair for any brand of unit, the key to avoiding those repairs is regular maintenance. As a homeowner, you can inspect your unit on a regular basis to look for issues that need repair yourself. Changing filters according to manufacturer recommendations can add life to your system. However, allowing the Mastercraft experts to inspect and maintain your system at least once per year can add longevity and uncover issues you may not know were present, which could potentially be costly if left unnoticed.
Why Work with Mastercraft Professionals?
We are proud to provide the best HVAC services for residents in the Dearborn Heights, Shelby Township, West Bloomfield, Commerce, and Birmingham, Michigan areas. We offer emergency service 24 hours a day, seven days a week. In addition, we offer flexible appointment windows and free estimates for your project. Our goal is always your satisfaction.
Our experts will:
Help you choose the perfect furnace for your home that fits your needs and budget
Work with you to choose an energy-efficient option that will reduce utility bills and minimize your carbon footprint
Remove and dispose of your old furnace as well as reconnect service when you upgrade
Repair your existing unit or provide ongoing maintenance to assure the life of the furnace
Give Mastercraft a Call Today!
Mastercraft offers furnace repair and maintenance on all brands of residential heating and cooling systems. We'll get your unit back to working order in no time - guaranteed. Our technicians are licensed, insured, professional, and prompt. If you have a question or concern – just let us know! We'll provide a free estimate and a warranty for our work.
---
Featured Products & Services:
---
If you are looking for furnace repair, maintenance, or installation services, contact Mastercraft Heating, Cooling, and Plumbing today!