Reliable Air Conditioning Repair Service in Canton, MI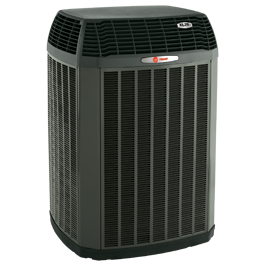 Mastercraft Heating, Cooling and Plumbing is a full-service air conditioning contractor providing 24/7 emergency service in Canton and surrounding areas. Save time and money while preventing disasters by preparing your heating and cooling system for Michigan's tough and unpredictable weather. With hundreds of years of combined experience, Mastercraft Heating, Cooling, and Plumbing has the expertise to service your home or business.
We are a family-owned business and a member in good standing of the Better Business Bureau. Our formula for success begins with our customers winning. We have satisfied customers because we care! When providing our customers with air conditioning solutions, Mastercraft will evaluate factors such as your home's size, age, number of rooms, climate conditions and utility costs to help you select the best complete system for your home. We also consider your family's need such as allergies, or other medical conditions that can be helped with the proper ventilation solution.
Qualified HVAC Technicians for Your Residential Needs
Our company prides itself on our commitment to our customers. Most of our new business comes from satisfied customers and their referrals to friends and neighbors. We solve all home comfort problems including air filtration, humidity, zone temperature control, water heating and more. We are licensed, bonded and insured. All of our technicians are factory-trained and certified.
24/7 Emergency A/C Repairs & Energy-Efficient Air Conditioning Upgrades in the Canton Area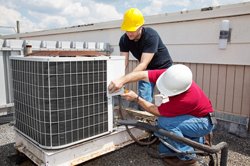 Your air conditioner or cooling system keeps your home comfortable during those hot, humid Michigan summer months - as long as it is in working order. Come July and August, there's nothing more frustrating than a broken A/C system. Mastercraft's expert A/C technicians offer emergency air conditioner repair, maintenance, and installation services to our customers throughout Oakland, Macomb and Wayne Counties.
Air conditioning units are complicated and require a specific amount of refrigerant to promote air flow. If your home is not as cool as it should be call us! It's better to repair your air conditioner at the first sign of weakness rather than waiting until it completely shuts down. The professionals at Mastercraft work on all makes and models, so you know the repair will be done right- the first time. We offer 24/7 emergency service, so if you need the job done now, we can be there fast!
Air Conditioning Maintenance & Tune-Ups
Regular maintenance and tune ups help protect your A/C unit from expensive repairs in the long-run. By allowing our professionals to inspect your system, we will provide you with the most accurate recommendations to prolong the life of your unit and keep it running at peak performance. During our thorough inspections, we will carefully check your air filters, clean your equipment, and provide any necessary lubrication.
Save money with new, energy-efficient A/C units!
There will come a time that every HVAC unit will need to be replaced. While getting a new system may be a bit costly up front, there are government incentives for upgrading to an energy efficient HVAC system. You will save energy now, and overtime, you will save money. Our knowledgeable AC installation experts will work with you to choose a system that meets your needs, budget, and assure your satisfaction every step of the way.
Hear directly from our customers!
"Very efficient and professional company. I have used them for number of problems I had over the years and they perform great work every time."
"We had 40 year old ductwork that had deteriorated underneath a concrete slab. Mastercraft was one of the few companies that was willing to take on the work. Even after the scope of the project had to change after the damage under the slab was found to be much worse than anticipated, Mastercraft worked with us to keep costs as low as possible and still finish in a timely manner. All of their employees were polite and professional and did their best to minimize the disruption and mess. I would highly recommend Mastercraft to anyone for their heating needs." Paul Undlin
---
Our certified technicians provide the best in A/C repairs and energy-efficient air conditioning upgrades. Call today for 24-hour emergency service or a free estimate on new systems!